Here is where you can find some of the great tools I rely on: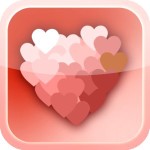 Remember Me (App)
For iPhone/iPad
For Android
Growing up, I had to memorize bible verses in Sunday School, and I was never a big fan of the process. This app has made it so much easier for me! As I do my bible study or reading other books, I can make note of verses I would like to remember. This app keeps track of the ones you are working on and the ones you know, and – the best part – it offers simple games to help you learn them. Any tool for memory has to be one you use, it isn't magic. But it is simple and fast. I can review while waiting for my kids to finish a chore. It also allows you to back up your verses, so they can be shared between devices. So between phone, tablet, and computer, a moment of practice is just a click away.
My Weekly Overview – My own planning page, based on one found in Maximize Your Mornings. Each Friday I sit down and fill out the events, the menu for next week, some basic goals, and things I might need to get done on specific days. I've been doing this for more than six months now and it has made things much simpler.
Daily Page – Each morning, after my prayer and bible study time, I use my weekly overview to quickly fill out a daily sheet. It takes less than 5 minutes. This goes on my clipboard on the wall so I can check things off and make notes through the day. It has a spot for me to put my memory verse, and to designate a specific prayer for the day. My form is based on a daily page made by Ann Voskamp, which is much more beautiful, but less practical for me.
Bible Study Notes SOAP – I use this page to study the Sunday readings. One page printed on both sides covers all 4 readings, and keeps me from getting too carried away when I am studying in the morning. I explain this sheet more fully in Use More Soap. Bible Study Half Page Format

Topical Bible Study Notes – I use this when I am studying a book of the bible or following a devotional or bible study written by someone else. It helps to keep me focused on what I am trying to learn and why I am doing it. Having it in the half sheet size also keeps me on time. I would love to spend hours studying, but I don't get a chance for that too often. Bible Study Half Page Format

Sunday Readings: USCCB.org