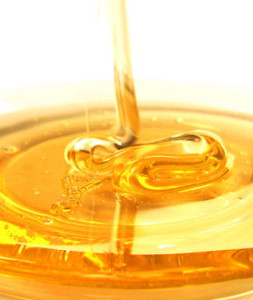 I don't know about you, but I find it really easy to be negative. I have a bad habit of tearing myself down and pointing out the mistakes and omissions in my days. The Father of Lies sits on my shoulder and hisses poison into my soul if I let him, But I've never really known how to counteract that. Most books and advice I find is just "Don't do that."  If only it were that simple in a world where perfection is the goal and anything less is deemed completely unsatisfactory.
Recently I read – I wish I could remember where – that Jesus answered Satan's lies with Scripture, and that the way to counteract these lies in my own mind, my own heart, was to replace them with truth, with scripture.
Memorizing verses was never my strong point back in Sunday School, and I hardly feel up to the task now. Most days I feel a little brain damaged as I try to search for words to communicate in basic conversations and with my children. (Put… that thing…. over… in that place!)
A few months ago, I started collecting verses that encouraged me. I need encouragement and comfort most in my life right now, so that is what you will find in most of these verses. I use the app Remember Me (iPhone/iPad, Android) to track my verses and to quiz myself and practice them. It has some simple memory games that help me and make it a little more interesting.
Here is a list of verses that I have worked on or hope to work on. I plan to add a little journaling on each about what they mean to me. I will link to those posts as I go. But I'm not putting the full verses here – I want you to look those up on your own. Print out this list – go sit in a quiet spot with your own bible, and see if any of these are truths that you need to carry in your heart all the time.
Psalm 34:5
Psalm 138:3
Proverbs 18:10
Isaiah 12:2
Isaiah 26:3
Isaiah 40:11
Isaiah 41:10
Isaiah 55:8
Jeremiah 29:11
Jeremiah 29: 13-14
Ezekiel 36:26
Hosea 6:3
Zephaniah 3:17
1 Corinthians 15:10
Philippians 4:6-7
And if you need any more reasons:
Psalm 19: 7-10
The law of the Lord is perfect, reviving the soul;
the testimony of the Lord is sure, making wise the simple;
the precepts of the Lord are right, rejoicing the heart;
the commandment of the Lord is pure, enlightening the eyes;
the fear of the Lord is clean, enduring for ever;
the ordinances of the Lord are true, and righteous altogether.
More to be desired are they than gold, even much fine gold;
sweeter also than honey and drippings of the honeycomb.